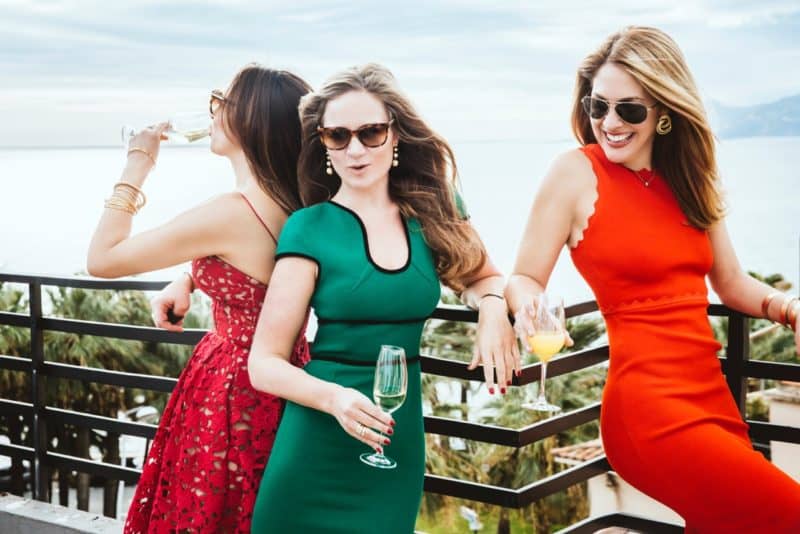 "Simon's angels have been challenged to accept a new mission … visit the spectacular International Luxury Travel Market in Cannes and be Fab-u-lous! Knocking everyone's socks off at the hottest event in the annual luxury travel agenda, attended by the biggest names and personalities of the industry, won't be easy …but these ladies look determined to rise to the occasion.
Simon begins by saying, "Your mission, should you choose to accept it …" The Angels lean in, all ears.
After the briefing, the angels are ready for action! There is no assignment that these savvy ladies won't brave, especially when it involves chic fashion and networking fun in a glamorous place like Cannes.
These trendy lovelies really stand out in their vibrant outfits against the clean white lines of the staircase! Looking dashing while taking care of business is what the angels do best.
Hello, Miss Incognito! Is that Tania sneaking up the ladder in leather and animal print? Well, that's certainly the swankiest lady we've ever seen!"